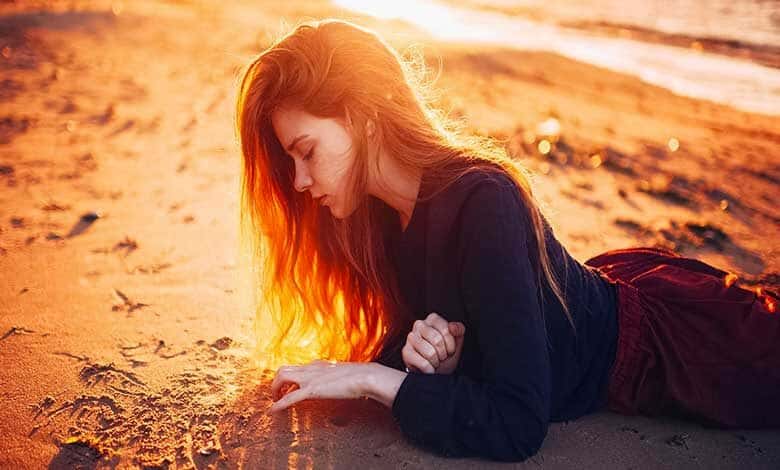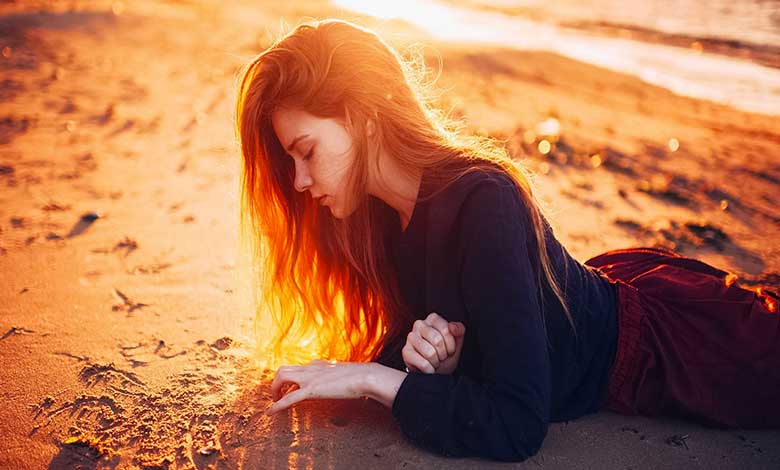 Sad Story About Love – Broken Love: Love makes us happy or unhappy. Every love story has some common side effects which describe yourself and life story. Today we are going to read such kind of short sad love story. Let's start to read!
Broken Love: Sad Story About Love
Today marks exactly one week since my boyfriend, and I broke up. And it has been the hardest and most painful week of my life.
My now ex-boyfriend and I met six months ago, he came up to my friends and me and handed me a sticky note with his name and number on it and left immediately. A couple of hours into the night, I finally texted him. At first, I was very resistant in meeting him in person.
I just figured he was a player and whatnot, but for some weird reason, something inside me just made me agree to give him a chance. So the following weekend, I met him up at a popular hookah bar, we hugged, sat down, and talked.
I remember we just clicked instantly! We had so much in common that it surprised both of us. After talking for a while he invited me to go to a nearby 24-hour cafe, so we went there and honestly just sat there and talked talked talked! At the end of the night, we both sent each other texts saying how much we enjoyed the night, and how we've never had an instant connection like that before.
Our first date was a week after that and we went to watch Project X. After the movie ended, we took a pleasant stroll outside the theatre and had our first kiss. And a couple of days after that, he asked me to be his girlfriend at a beautiful viewpoint in Portland, Oregon. Of course, I said yes. He gave me a build a bear, and I gave him a friendship bracelet that I had made, especially for him.
Since then, we just became closer and closer, and we were just perfect for each other. He had about seven previous girlfriends before me but said they all treated him horribly and that they never lasted for more than two or so months.
For me, he was my first boyfriend. So obviously I was somewhat concerned about the possibility of getting hurt, but I trusted him. By the way, we are both 18.
So everything was honestly going great! Up until about two months ago, one day out of the blue, he just ignored me. Didn't text or call, nothing! I had to contact some of his close friends to find out that he wanted a "break" it was so hurtful!
I wasn't even mad about the fact that he wanted or needed a break, I was crazy and upset with the fact that he didn't have the balls to be real with me and tell me in person how he was feeling. But let me tell you that one week break was emotionally draining for me.
Once that break was over, I found out a couple of days later that during the break, he took a girl out to eat. And again, what hurt the most was that he kept it a secret! It was so frustrating to find information about your boyfriend from other people!
I just felt like he just had so many secrets. Anyways I never really got over it, but I said I did because I didn't want to be that girl who dragged things on.
Ever since that incident happened, things have been rocky, on and off and that went on till mid of July because his best friend had rented a beach house for a couple of days as a late birthday celebration. We went only for one night since he had work the next evening.
But the time we spent there was just amazing! It felt 100% good. The other people there even gave a single bedroom for us since they thought we deserved it. It was like heaven; it felt right. We cuddled together, we walked on the beach together, and we cooked together it was perfect.
So then once we left the beach, he dropped me off at home, kissed me, and said goodbye. And since then, it went back to being weird that Friday (last Friday) was the day we had seen each other since the beach trip. And right when we saw each other, I just felt something was wrong.
So we went to his car and talked basically to sum everything up. He said that I was perfect, beautiful, and the best girlfriend he ever had but that he didn't want to be tied down nor be in a committed relationship. I was just speechless. My mind was only in shock. And when I asked him how long he had felt this way, he said for about a month now!
I hugged him, walked out of the car, and started crying. A couple of hours later he sent me a text saying he was sorry and that he feels like shit, I didn't respond. Then he texted my best friend telling her to tell me that he still loves me and that he feels like crap.
Since Then, I have been finding out so much stuff from different people, and it just made me numb inside. He was telling people we broke up two months ago, he's flirting with other girls, and now I'm just finding out that he had been taking girls out on dates while we were still together. I have no idea what true or not true, but all I know is that I haven't stopped crying since that day.
My heart is broken. It feels like someone tore it out and stomped on it a million times. The guy that I met six months ago i not the guy I know now he was my first love, I gave him my whole heart, trusted him with my life, and loved him unconditionally.
I thought he was my soul mate and I know that probably sounds stupid to say since I am only 18. He was my first boyfriend but what I felt was so intense and unexplainable.
I was the type of girlfriend that always did cute little things for him, whether it be surprising him at work or baking him personalized treats. I honestly don't know what I did to deserve this I have no closure. He said one thing but his actions are saying another.
The sad thing about all of this is that no matter how much he has hurt me and has put me through. I still love him. I can't stop thinking about him. It hurts to know that when I'm crying, he's laughing, when I'm sad he's happy when I'm at home miserable, he's out and about having a good time. I felt like he gave me false hope of an actual future together everything sucks, but what can I do? Nothing.
I mean the saying "if it's easy for them to move on then they never really loved you" is real right? I can't fight for us if he doesn't want to be with me; nothing makes sense, I am so confused, so hurt. All I want is the truth, all I want is answers, but I guess that will never happen.
Read More: Best Thriller Story