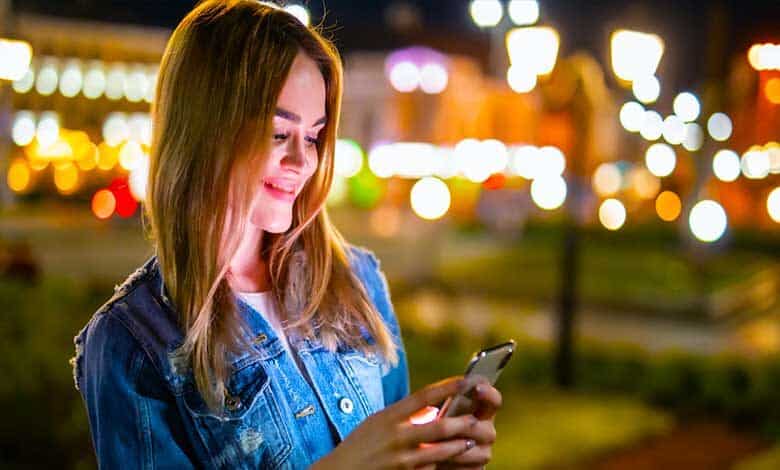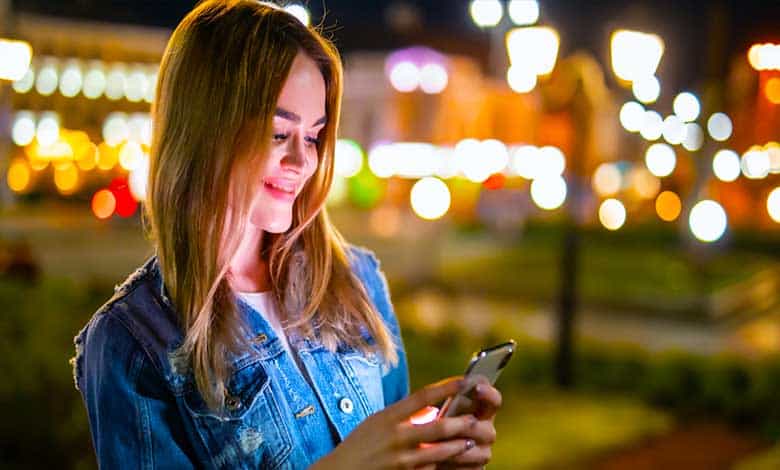 Message For Love – Long Love Text Messages: Your relationship needs some sweet and romantic messages to build strong bonding. Your feelings are very precious for your lover or partner.
Your boyfriend or girlfriend always love your compliments and reactions. For making some memorable moments, this SMS helps you to share your emotions. Let's start!
I always thought and believed,
That I was mentally powerful.
Until I started missing you,
And I realized that I was wrong.
My mind goes completely crazy,
Into a state of confusion and delusion.
You are always on my mind,
Day and night.
When I think of you,
All feels so right.
Need to have you,
Need to hold you,
And tell you that I miss you and I love you.
Colorful like a flower garden,
So is how I wish your day this morning.
Cheerful like a baby giggling,
So will your day go no worrying,
Love you all night and all morning.
To you, my love, I say good morning.
The sun is a winner in the daytime.
My love is a winner all the time.
This morning this daytime,
Accept this as a token of my love,
I'll love you all time.
The night time gives way to the daytime,
I'll love you today and for all my lifetime,
This morning one more time I say it one more time,
I love you, believe it all the time.
Something was missing in my life. My heart that had never been filled until I met you. Being with you has made me realize that I cannot spend another day – not another waking moment -without telling you that I love you with all my heart and all my soul.
If I could save time in a bottle, the first thing that I'd like to do. Is to save every day 'till eternity passes away, just to spend them with you. If I could make days last forever, if words could make wishes come true, I'd save every day like a treasure and then, again, I would spend them with you. Suppose I had a box just for wishes And dreams that had never come true. The box would be empty except for the memory of how you answered them. But there never seems to be enough time to do the things you want to do, Once you find them. I've looked around enough to know that you're the one I want to go through time with.
It turns out that "happiness" is more than a word, it's a destination. You're the woman who takes me there. You are incredibly special to me. Thank you for brightening my days.
Every time you're at my sight,
You look a little more bright.
Sometimes the moon shines,
And hides somewhere in the sky.
But what is there to do?
I can hardly breathe when you're in front of me.
Not a day goes by that I haven't thought of you.
I love you.
Soul mates attract each other like magnets. No matter where part of the world they are, they will meet somewhere, someplace and somehow, because they are destined to meet. There comes a time when their destiny brings them together, and a thousand jigsaw pieces will fall into place. Once they meet, they unite in an eternal and timeless bond for an entire lifetime.
I feel like a queen. Your love is the crown on my head. Your love is my pride. You make me feel worthy of the most respectful and loyal love that I have always wanted and desired in my entire life. I am so proud of you that I want to flaunt it and tell everyone about my most precious and priceless treasure. I just want to scream it out for the whole world to know how much I adore you. My love will last you a lifetime because I am all set to follow you to the earth's ends. You are my adorable one.
As I glance at you from across the room, the world stops spinning. My problems become imaginary as the happy loom across your face becomes embedded in my mind. When I see you, I see the perfect evolution of the human figure. You embody my happiness from head to toe. I can not woo you with a show of physical abilities as others can, but I can woo you with words as no one else can.
Don't underestimate the power of thoughts and words. What you tell yourself every morning will set your mind and life on that path. Talk success,
victory, happiness and blessings over your destiny.
What is Love?
Love is when I give you a coat, even though I'm
freezing.
Love is when I share my food, even when I'm
starving.
Love is when I hold you close, although you're so far away.
Love is forgiveness, even when you're wrong.
Love is loving you like a beautiful song.
Love is not about finding the right person but creating the right relationship.
It's not about how much love you have in the beginning but how much love you build till the end.
What will this day hold,
As I blindly venture in.
It'll only hold what I allow,
So with positive thoughts, let's begin.
Saying Good night is not a formality,
Or Due to free message,
It's the art of Saying that I remember you in "My last minute of the Day "
Good Night.
Sitting here thinking of you,
Wishing I could get a sweet hug from you.
Or hear that sweet voice of you,
But you stop my thought when you made the wish come true.
I love you, I do.
Baby, you are on my mind day-night unusually.
I am thinking and dreaming about You unexpectedly.
Just like a sweet surprise.
Only an angle could be so bright.
Good Night.
Wrap a rainbow of joy in your heart,
Let the sun paint a smile on your face,
Remove all clouds of doubt & fear.
And receive god's gift of life.
Good Morning!
Sweetheart, Look At The Streaming Morning Sun.
May You Feel Its Warmth,
Like The Sincerity Of My Love For You,
And Feel Its Light,
Like The Radiance Of My Faithfulness Forever.
Have a Great Morning!
Today's Weather Report,
You, Will, Get Rain Of Blessings,
Fog Of Peace, Wind Of Joy,
Snow Of Happiness,
And Showers Of My Love.
Good Morning.
As I Remember The Numerous Prayers That I Made,
Wishing That You Would Be Mine Forever.
And Because My Request Was Granted,
I Have The Task Of Holding You
So Close And Dear To My Heart.
"Perfect love casts out fear.
Where there is love, there are no demands,
No expectations. No dependency.
I do not demand that you make me happy,
My happiness does not lie in you.
If you were to leave me, I would not feel sorry for myself.
I enjoy your company immensely, but I do not.
It's magic each time we hold each other, each time
we cuddle, and each time we kiss.
I feel goosebumps all over again.
I never want to let you go for fear of losing you,
So I just hold on a little bit tighter each day, refusing to let go.
You will never know the warmth I feel inside me when I'm with you.
You're all I ever wanted.
When two people wanted to be together, it means they love each other. But when two people wanted to be "just friends," it's because they are too much in love with each other that there's no need for a commitment to stay even closer!
"We cannot tell the precise moment when friendship is formed.
As in filling a vessel drop by drop, there is, at last, a drop which makes it run over.
So in a series of kindness, there is, at last, one which makes the heart run over."
Don't be afraid to be loved more than you can return. Be afraid that you didn't give back the love that you can. Love need not be equal to be fair. It only needs to be true.
You don't force love to come in your life, for love comes freely and chooses no one. One day, you might wake up falling in love with the person you least expected!
One cannot question the existence of feelings; they are there undeniable. But one can choose not to nurture what is felt. Yet, no matter what they say, what has been felt will always be more honest than what was chosen. Actual realities are not built by the mind but by the heart.
When it comes to love, it's hard to know if you have the right one. Many promises have been made, but still, lovers weep and left in sorrow. Why? Because words can't immortalize emotions. Remember this: You can love two people at the same time. But never to the same degree.
It's one of the greatest ironies of human existence that the more you love someone, the more you make yourself vulnerable in the pain of losing them. And the more people you love, the more you increase your chances of getting hurt. Yes, love makes you durable. But at the same time, it leaves you defenseless.
We are all a little weird, and life's a little weird, and when we find someone whose weirdness is compatible with ours, we join up with them and fall in mutual weirdness and call it love.
We never know how this closeness has started.
We will never know how it would end.
But whatever happens, when our closeness is gone,
I will never forget how you made me smile once in a while.
Love is a song not only played on the radio. Instead, it's a song played in a person's heart. If you're in love, sing that song and go along because you might find out someone is also singing your song.
Goodnight and sweet dreams.
The leaves of trees just keep falling. Lesson? You can't keep someone to yourself forever. Sometimes, you have to let go. Yet, you have to remain to stand, as trees do. Being happy with the person you love is the grand climax of life. Do you know what climax means? It's the best feeling, and yet it's the shortest.
"May I share with you a formula that, in my judgment, will help you and help me to journey well through mortality. First, fill your mind with truth.
Second, fill your life with service; and third, fill your heart with love."
I Promise,
I'll never leave you.
A little voice of yours makes,
I feel alive.
A little hug of yours makes me feel happy.
A little care of yours makes me feel perfect.
A little love of yours makes me feel complete.
A little ignorance of yours kills me inside.
I find my reason for living in those moments.
Which I have spent in your care,
With you Now whatever pain I may get,
I will never regret loving you!
Don't Wait Until It's Too Late,
To Tell Someone How Much You Love,
How Much You Care. B'coz When They are Gone,
No Matter How Loud You Shout And Cry,
They Won't Hear You Anymore.
Had I the heavens' embroidered cloths,
Enwrought with golden and silver light,
The blue and the dim and the dark cloths
Of night and light and the half-light,
I would spread the cloths under your feet,
But I, being poor, have only my dreams;
I have spread my dreams under your feet;
Tread softly because you tread on my dreams.
Dreaming of you makes my night worthwhile,
Thinking of you makes me smile,
Being with you is the best thing ever,
And loving you is what I'll do forever.
Good night.
Let all my smile be yours.
All your tears are mine,
Let all my happiness be yours.
All your sadness be mine,
Let the whole world be yours,
Only you be mine.
I could say that you complete me.
But that would be a lie.
Because every morning when I awake,
I long for you more than the day before.
Good morning!
A loving relationship is one,
In which the loved one is free to be himself.
To laugh with me, but never at me,
To cry with me, but never because of me,
To love life, to love himself, to love being loved.
Such a relationship is based upon freedom and can never grow in a jealous heart.
I Love you.
In Maths: A kiss is the shortest distance between two lips.
In Biology: It's the exchange of germs from one mouth to another.
In Chemistry: It's a process of testing the ph of lips.
In Physics: It's a process of charging a human body.
In Computer: It's a local area network in which two bodies are connected without data cables.
In Economics: It's a process in which demand is higher than the supply.
Which Is More Correct?
When something beautiful happens, you can't wait to tell them about it, knowing they will share in your excitement. They are not embarrassed to cry with you when you are hurting or laugh with you when you make a fool of yourself. Never do they hurt your feelings or make you feel like you are not good enough, but instead, they build you up and show you the things about yourself that make you unique and even beautiful.
Colors seem brighter and more brilliant. Laughter seems part of daily life where before it was infrequent or didn't exist at all. A phone call or two during the day helps get you through a long day's work and always brings a smile to your face. There's no need for continuous conversation in their presence, but you find you're quite content in just having them nearby.
You open your heart knowing that there's a chance it may be broken one day and in opening your heart, you experience a love and joy that you never dreamed possible. You find that being vulnerable is the only way to allow your heart to feel a pure pleasure that's so real it scares you.
"I love you without knowing how, or when, or from where. I love you simply, without problems or pride: I love you in this way because I do not know any other way of loving but this, in which there is no I or you, so intimate that your hand upon my chest is my hand, so intimate that when I fall asleep your eyes close.
Friends can help each other. A true friend lets you have total freedom to be yourself – and especially to feel. Or, not feel. Whatever you happen to be feeling at the moment is fine with them. That's what real love amounts to – letting a person be what he is.
"Love one, not two but love the one who loves you too. Love not three, not four, but love the one who loves you more. Love not five, not six, but love the one who really sticks. Love not seven, not eight, but love the one who's willing to wait. Love not nine, not ten, but love the one who will love you until the end."
Laugh all but smile to one,
Give cheeks to all but lips to one,
Give love to all but Heart to one,
Let everybody love you,
But you love one.
You're my heart & soul,
I can't breathe without your smile.
Your happiness is my life,
You are my happiness and life.
I realized how much I love you,
Only after you went away.
Now that I am missing you terribly,
I don't know what to do or what to say.
My pride my soon to be bride,
My friend the one to whom I blend,
My soul mate to whom I relate like my mate,
I so much love you.
I so much miss you.
I can't say it enough.
Have a beautiful day.
I wished you goodnight.
Now I wish you a better morning.
Get up and go no yawning,
Still got love for you, no worrying.
Forward ever backward, no going.
You are the best to keep shining.
Good morning my dear,
Wish I have you here,
But even as you are over there,
In my heart, you are here,
Have a great day for you.
I'll always care.
I'll go the extra mile for you,
Whatever you need I'll buy double for you,
But when the day breaks through.
I'll say good morning to you,
With plenty of love I love you,
Morning boo.
"I've fallen in love with you,
And I'll never let you go.
I love you more than anyone,
I just had to let you know.
If you ever wonder why,
I don't know what I'll say,
But I'll never stop loving you, every day.
Love is like sunshine. It brings a golden glow to its beholder's face. And a warm feeling all over their body. It awakens souls and opens eyes. And when its over, it leaves billions of small memories called stars. To remind the world that it still exists.
Since the day we first met, I've continued to learn more each day just how wonderful you indeed are. Each day has been filled with new surprises, new ways to view life, familiar joys, and, most notably, the warmth of Love, which fills my heart. I love you, Sweetheart.
Something was missing in my life. A hole in my heart that had never been filled until I met you. Being with you has made me realize that I cannot spend another day without another waking moment – without telling you that I love you with all my heart and all my soul.
Love is like a friendship caught on fire. In the beginning, a flame, beautiful, often hot and fierce, but still only light and flickering. As love grows older, our hearts mature, and our love becomes as coals, deep-burning and unquenchable.
From the moment our eyes met, our hearts knew what our mind couldn't comprehend, I have never felt such an unexplained love that we share. I could never find enough words to express my love for you. The feeling is so overwhelming that a moment without you is like a thousand years without the sun. I want to give you the joy you have brought into my life. My love, my soulmate. I love you with all my heart.
You have made me a better person, and for you, I want to be the best you ever had or will ever have. You make me feel worthy of the most respectful and loyal love that I have always wanted and desired in my entire life. When you are with me, I just feel loved to the core. I feel blessed to
have a friend, a lover and a soul mate in one loving person. I promise I will never give up on you, and I will stick to you no matter what our future has in
store for us. I want to grow old with you and take my last breath in your arms. I adore you and love you from the depths of my heart and soul. I am sure our love and
togetherness will last till eternity.
My soul longs for you, yet my spirit yearns for your love, my inner man seeks peace. This raging fire of desire I contain becomes hard to maintain. I am sure that you're the dame I claim four eternity. I fancy every nasty
inch of you. My love for you hails from the most fragile, most delicate part of my heart. I can't lie, I don't get the best of you bcoz of feuds that kip cropping up between us. Let us leap into devotion, into a realm
unknown, let's discover who we are. Let love been us up into a place unimaginable. Let us surrender wholly. Oh, how I long for that sweet soft smile, how I miss your tender loving, your submission as the one whose soul is with me.
When I'm with you, no flower in spring is as beautiful as you are, no sun in the summer is as hot as you are and no rain in winter pours like my tears when I'm missing you.
Love and trust are based on facts and acts.
One wrong act can break one's trust, whereas one,
A small fact can make one fall in love.
When somebody is genuinely in love with you, you are cute, beautiful, & angelic, I agree. That's true,
I swear because love is blind.
Love is possible after friendship,
But friendship is not possible after love,
Because medicines work before death,
Later nothing can be cured!
Craziest lines by a lover-
A girl who mad in love with her
Boy-friend:
"My love for you has no boundaries,
Even to hell I follow you!"
A journey of life starts with a bag filled,
With luck & an empty bag of experience.
The goal is to fill the bag of experience before the bag of luck gets empty.
Good morning!
I will endure to the end for my princess,
I don't mind the stress,
For my one and only,
I could take care of it only.
You are my friend, my princess, my one and only.
Love you so much, dearie.
A warm hello doesn't come from the lips,
It comes from the heart,
Doesn't have to be told,
It has to be shown,
Doesn't have to be given,
It has to be sent.
"Good Morning'
Wait for the guy who calls you beautiful instead of hot,
Who calls you back when you hang upon him,
Who will stay awake just to watch you sleep,
Who will show you off to all his friends because he
Doesn't care, who holds your hand in front of his friends,
Who is constantly reminding you how much he cares for you.
Wait for the guy who will be willing to tell the whole world he loves you,
Not even caring who hears him.
If Only I Could Put Away,
Life's Commitments And Share All The Time,
In The World With You,
My Heart Would Have Been At Peace.
Even So, I'm Still Out To Find,
How I'll Forever Carry Your Smile In My Hand.
Roads may be sometimes rough but with you, no matter how rough the road is. I'll take no alternate route cause together. We can make it through. No matter how tough the going, I'll keep on going cause with you, my love the journey will never be tiresome.
You can never teach a guy to love you the way you want to be loved. You have to wait for him to do it in his way, in his own time. That's the saddest part of being a girl. But you can never teach a girl to love the guy back the way she did before if she already grew tired and fed up understanding and waiting to be appreciated and loved the way she deserves to be loved. That's the saddest part of being an insensitive man.
We never understand the importance of our hearts until they aren't broken, then we weep and cruel the one we once adored, we promise ourselves we will never love again, but love is why we live and love why we die. Love is the blood of a rose. We all must bleed.
If you love someone, you wouldn't have the heart to hurt that person no matter what it takes. You will always find a way to make her happy. That's what constitutes love among people because love is absolute. You are overjoyed when you see her happy, that's true love. Seeing happiness in her eyes is enough to prove what love is.
Love means trusting yourself with someone who has seen you at your worst and loves you in any way. It means teasing each other and laughing at jokes, nobody, but only the two of you understand. It means feeling safe enough to talk about anything and having the patience to work out disagreements. It means counting on someone who sympathizes when you had a bad day, worries about you when you're gone too long and always welcome you with open arms no matter what.
I may not be a clock that can text you 24 hours a day, but my heart will be like a clock that won't stop caring and saying, "You're such a nice person I will always miss."
When a guy loves you, he'll bring out your natural best. When a guy loves you, he'll be proud even at your worst. When a guy loves you, he'll say that you're pretty even at your ugliest. When a guy loves you, he'll never leave you, especially at your weakest. When a guy loves you, he'll never get even tired of caressing you. When a guy loves you, he'll come back to you after you reject him. Because no matter how cruel
the situation would be, if a guy loves you, he'll make a way even how hard it could be.
A butterfly was in love with a white rose. One day, the butterfly proposed to the rose. The white rose told him that when she turns red, that's the only time she'll love him. The butterfly then flies, cut his body and spread his blood on the rose. The rose turned red and fell in love with the butterfly, but the butterfly was no longer alive. Love sacrifices are sometimes useless, especially if that someone doesn't know how to appreciate it. They will come to realize important things when it's already too late.
Absence diminishes small loves and increases great ones, as the wind blows out the candle and blows up the bonfire. True friendship stands the test of time, distance and absence, making it grows stronger. Difficult times only mean that friendship's roots will grow deeper. Good morning! Rise and shine! God bless and take care!
Love is everything it's cracked up to be. That's why people are so cynical about it. It is worth fighting for, risking everything for. And the trouble is, if you don't risk everything, you risk even more.
Sometimes, we get too possessive with something or someone we don't even own. It's a side effect of loving too much and receiving too little. Sad but true, huh?!
At times you may not find me, but in my heart, you will always be found. If time never stands still, I will never leave your side, it may be hard for me, but I will still hang in here for you.
In your arms,
Let me be held,
Held captive by your charms,
And let the world behold
How two souls meld,
How they come true.
The fairy tales oft-told?
In the way the moon,
Disappears in the clouds,
And reappears with a blush,
Let's disappear in a mist,
Away from the crowds, In a secretive hush,
And let me return? Kissed!
Is this my reality, is this a dream?
I may keep asking myself this.
And pinch my cheeks, softly,
And hold me, and hug me, and kiss.
And I shall know that there are you?
And I shall know that dreams come true?
Tears Are The Silent Language of Love:
When The Tears Come with Reason,
Means You Got Some Problem.
But, When Tears Come Without Reason,
Means You Are Missing someone.
"My heart is a red rose. When happy, it
sparkles brilliantly. When sad it bleeds and
forms a dark puddle under it. When my heart
dies, the soft fragile petals fall. So you
might want to put your rose in a vase."
In any relationship, the essence of trust is not in its bind, age, caste or creed.
But in its bond.
So hold the hand of the person whom you love
rather than expecting them to hold yours.
My love for you is like water,
I am falling countless.
The beating of my heart,
For you, it is so heavy and soundless,
The feeling of being in your arm is so Precious and endless.
Every time I look into your eyes,
It makes me wanna kiss you.
And every time you hug me, I melt.
You make me feel so safe.
Every time I hold your hand, it makes me feel so special.
I love you so much, and I wish that this feeling remains in my heart till eternity!
Whenever life seems to drift you away from me, I can't help but cry. You've grown to be such a part of me that without you, life is no more than a desperate sigh. They do say love comes and goes, and to that, I disagree. So, here's my hand, take it and don't let go of me.
"I Trust You"
Is A Better Compliment
Than "I Love You"
Because You May Not Always
Trust The Person You Love
But You Can Always
Love The Person You Trust.
"Only once in your life, I truly believe, you find someone who can completely turn your world around. You tell them things that you've never shared with another soul, and they absorb everything you say and want to hear more. You share hopes for the future, dreams that will never come true, goals that were never achieved and the many disappointments life has thrown at you.
There is never any pressure, jealousy or competition but only a quiet calmness when they are around. You can be yourself and not worry about what they will think of you because they love you for who you are. The things that seem insignificant to most people such as a note, song or walk become invaluable treasures kept safe in your heart to cherish forever. Memories of your childhood come back and are so bright and vivid. It's like being young again.
Things that never interested you before become fascinating because you know they are essential to this person who is so unique to you. You think of this person on every occasion and in everything you do. Simple things bring them to mind like a pale blue sky, gentle wind or even a storm cloud on the horizon.
You find strength in knowing you have a true friend and possibly a soul mate who will remain loyal to the end. Life seems completely different, exciting and worthwhile. Your only hope and security are in knowing that they are a part of your life.
"You've gotta dance like there's nobody watching,
Love like you'll never be hurt,
Sing like nobody is listening,
And live like it's heaven on earth."
"The opposite of love is not hate, it's indifference. The opposite of art is not ugliness, it's indifference. The opposite of faith is not heresy, it's indifference. And the opposite of life is not death, it's indifference."
Life ends when you stop dreaming,
Hope ends when you stop believing,
And love ends when you stop caring.
So dream hope and love makes life beautiful.
When You give your heart,
When the time comes for you to give your heart to someone,
Make sure you select someone,
Who will never break your heart,
Because broken hearts never has spare parts.
It's magic each time we hold each other,
Each time we cuddle, and each time we kiss.
I feel goosebumps all over again.
I never want to let you go for fear of losing you, so I hold on a little bit tighter each day, refusing to let go. You will never know the warmth I feel inside me when I'm with you. You're all I ever wanted.
Read More: Sweet Love Text Messages