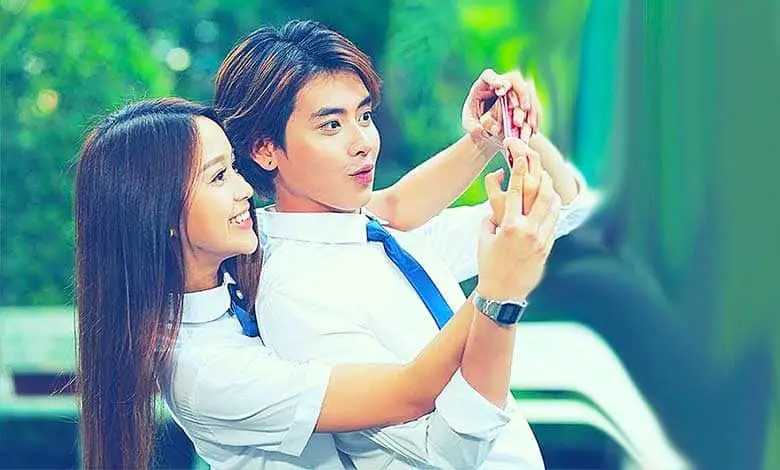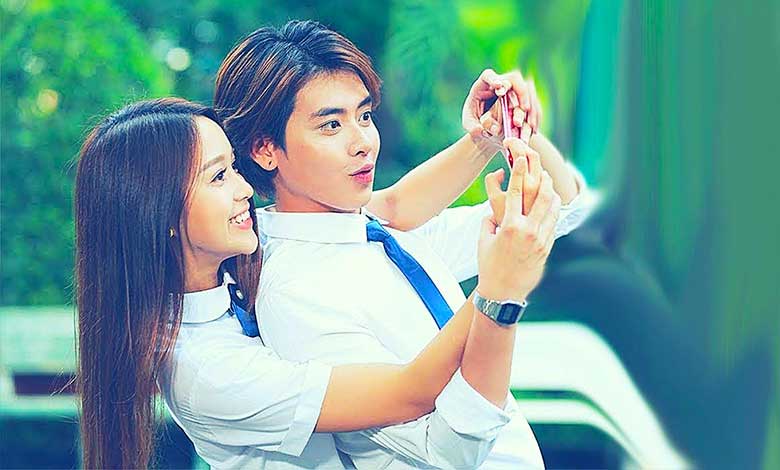 Oh My Love – Crush Love Story: Everyone has untold love or crush story. It is one of the cute and sweet love memory for anyone. Your feelings and satisfaction make yourself happy and romantic. Today, we will read such kind of romantic love story. Let's start!
Oh, My Love!
By: Queen Nikky
---
Episode 1
(Meeting A New Friend)
---
My name is Ayomide you can call me AY or whatever some people say I'm spoilt too stupid or too gentle any adjective they like they always use it to tag me.
I'm sixteen years old, and I just finished my secondary school can believe our house can be so boring. I have no friends in my area, but I have friends in my school, but I'm not going to school this day and with no dramas? No friends? Awww I almost die then I think about learning something like a hairdresser I told my mom then she agreed and the following week my life return to me.
I smile whenever my boss said I'm too gentle for her liking lol. See if I show you the true colours I swear you will prefer me being gentle, I swear.
Besides my boss's shop, there is a woman selling clothes, and she really likes sending me on an errand since I'm not the abusive type. She just like me and sometimes she will give me money sometimes clothes, and I became friends with her daughter, who is maybe a year younger than me.
Her name is Joy, she is a brilliant girl and also troublesome just like me, and within the time we became very close that if not we are girls people will think we are dating. Some even call us lesbian but who cares they should talk about whatever they like Joy, and I will always be best friends. I love her maybe because my name also means Joy lol.
One day Joy is just smiling like a ram that escapes on salah day and asks her what happened.
" Ayo my brother is coming back from school" After two minutes of laughing like someone who is under a spell she finally blurts out. I roll my eyes angrily.
I swear whoever is behind this girl matter should better back off before I send my newly invented 3D thunder now o well I don't say she shouldn't be happy but not smiling like someone who is under a spell mtcheew.
" Oh I see but when is he coming? " I asked not because I'm interested but because I don't want to make her sad.
" Next week oh I miss him so much " joy said with a full smile they must have been so close yeah maybe whatever.
" So is your brother handsome? " I asked again, but this time she refuses to give me the answer I want.
" Find out yourself " she said mocking me with her tongue I'm going to give this girl the beating of her life today.
The next day…
This hair is itching me I must lose it today, but I'm already late for the shop then let me be losing it on the way jare its six didi rich all back.
I started loosing my hair not caring about the tongues that are following then I meet one of my old friends Enny.
" Why are you loosing your hair like this? " she said instead of greeting me.
" E concern you " I said with a little yell.
" I know say you be winch before aje" seriously did she just call me a witch? I swear I must kill this girl today maybe it is her hair I'm loosing seriously, is she me? Is me her? Is her me? She me her? Are we the same? Mtcheew some people and their poke nose business.
I just walk away because beating her is pointless I will be too late mtxheew.
I met Joy at the shop smiling at me again maybe her brother is back whoever this her brother is he should be handsome.
---
Episode 2
(Love Don't Care)
---
Today is some kind of boring because this idiot named Joy did not even talk to me she is just smiling well maybe because my brothers and I are not close that's why I don't know how it feels to miss a brother lol.
My boss sends me on an errand, but the joy did not follow me so I was singing around and I didn't notice a car was coming behind me I felt a hand grab me to prevent the car from hitting me I look up to see the most handsome face I've ever seen. I felt my blush reddened oh I'm blushing my heart I can't control it.
" Watch out other time I may not be able to save you " he whispered with the sweetest voice I've ever heard.
I can't find my voice oh no I don't want that hand to let go of me hold me tight please but he finally let go.
He adjusts his bag on his shoulder oww I just can't get this handsome face out of my mind oh no.
I get to shop and Joy is now normal thank god her stupidity is gone. Omo, I'm hungry, and my stomach is growling all these worms will not let somebody rest.
I look at my junior, and it seems she is hungry too. Hence, I suggest we should contribute money and prepare Eba and okra soup, I look at my purse this hundred naira is my last card o chai I gave her fifty nairas, and she also contributes fifty nairas. We bought two tins of soup okara fifty naira we have pepper and palm oil, so we use the remaining ten naira to buy seasoning cubes.
After preparing the okra soup, I told her I would make the Eba too, but she said she would do it.
After twenty minutes I dip my hands into soup but was surprised when I felt one hard thing as hard as rock wait for my people soup get a rock?
Because I don't understand o I remove my hands and I was surprised to see garri inside Eba I look at her like this, I swear I will kill this girl which kin nonsense Eba be this?
Can the lumps kill you see the way this girl waste my fifty naira? I'm going to kill you, I swear. Do you know that okra? E no reach your mouth I swear I drank everything at least she should eat her lump filled EBA me I'm not eating mteew.
I was happy I actually see joy, wow joy my friend.
" Ayomide this one you are smiling hope nothing is wrong? " she asked.
" I have a gist for you my friend " I replied, still smiling.
' tell me ' this girl is straightforward I swear solo Makinde Yaya Deborah.
" I saw the most handsome guy today his face his scent every thing about him is intoxicating me I think I'm in love " immediately I finish my serenity she shook her head looking at me with strange eyes.
" and who is this guy o " she asked.
" I don't know him " the strange thing is that as I'm talking about him, my heart is beating so fast.
" hmm? U sure say you well? " Joy asked, feeling my temperature.
" I'm okay " I said.
" I don't think so how can you be crushing on someone you don't even know? Is that not madness? " she shouted, shaking my body.
" love don't care who you know na " I said, referring to Simi's song.
---
Episode 3
(What's My Name?)
---
" mteew hmm sha be careful ghost crusher hahahaha " she laughed provoking me, and I hate it hmmm!
That day I went home angrily thinking about what Joy said earlier.
I started singing a song halleluyah by johnny drilled and simi, focusing more on Simi's part I have to sing this time. Still, I know singing simi's part in halleluyah is too early because we are not even friends and besides I met him today.
I took my phone, and I started typing my stories, but memories of my crush won't let me do it peace I put the phone when I keep typing rubbish this guy just snatch my heart from me like a thief from nowhere, and he ran away well he should keep it.
I finally sleep, and I dream about my wedding with the strange man oh the wedding is so relaxed I can't stop laughing in my dreams then after saying our vows the priest pronounce us husband and wife and he give us go ahead to kiss a moment I've been waiting for as I raise my head trying to kiss my groom I felt something like heavy thunder land on my cheeks. The sleep disappear quickly " why will you want to kiss me? U be homo ni?" my older cousin asked after slapping me.
" And that's why you slap me? I swear if not I want to dream this lovely dream again I would have beat the slapping spirit out of you mtcheew when dream dey sweet person you just wake me up " I hissed before lying down again it's not up to one minute before I sleep still, but I did not dream this time just a sound sleep.
The next day Joy was the first person I met at the shop it seems she is normal today, and we exchange pleasantries as best friends.
" Do you know what I have for you? " Joy asked, and I smile another gossip on point.
" And what is that? Cause I don't know " I said and she smiled again.
" My brother has arrived yesterday " she said, and I became surprised.
" But you said next week na " I said and she laughed.
" No he actually surprise us yesterday woow friend I'm so happy " she shouted holding her chest as if to prevent her heart from jumping out.
" Is he going to cone today? So I can see this handsome brother you are talking about let's see if I can date him " I whispered to provoke her, but instead she laughed.
" Honestly I want you for my brother because that aunty Caroline or what is she called is so rude she always make my brother cry and you? You are the best for my brother " she said to see this girl o when me I dey expect my crush she is pairing me with her brother, oh this girl is out of her mind.
" I told you I'm crushing on someone already " I muttered, but she laughed.
" I'm sure if you see my brother you will fall just follow me to our house in the evening and I will introduce you guys " she laughed, but it doesn't make sense to me.
In the evening, I follow her as she requested only for me to get the shocker of my life.
Immediately we enter the house her brother was sitting on the chair reading a novel he looks familiar after sitting down I look at him again oh? My crush!! He is my crush!!
He returns the glance, and I felt something erase my mind.
" Are you Joy's friend?" he asked immediately joy went to get some water.
" ye-yes " oh I'm awkward.
" I'm her brother Richard by name and you?" he asked.
Wait o my people I can't remember my name please what my name is? Oh, my crush, I feel intimidated!
---
---
Sometimes fate is funny, you know, I didn't know my dear crush will be Joy's brother, but one thing is confusing me. Should I shoot my shot? I don't even know what his presence affect me to the extent that I also forget my name, can you see what love can do?
" What is wrong with your friend? " Richard's voice brought me back from my little trance.
" AY! " Joy yelled.." ah Joy what is my name? " I ask joy who look at me with a confused look before she burst into loud laughter. " I see my brother's handsomeness is affecting you? Eyah sorry my friend I told you didn't I? You will fall for my brother well my plan is working " joy whispered to me, but I still don't get why my crush has to be her brother I mean why?
" what are you girls discussing? Joy you've started your aproko business bah? " his deep manly voice interrupts us. " I'm I mean we are sorry " what am I even saying I don't think I'm alright.
" you still haven't tell me your name young lady " Richard remind me again and yes I didn't do I? Please save me this guy is snatching my mind away.
" My name is Ayomide " I said after a series of long breathing to regain my senses.
" Oh nice name like your face "
Wait did he just say I'm pretty? No way oh my crush just say I'm cute and he said my name is pretty too oh my people forget about winning lottery nothing makes a lady happy than her crush telling her she is pretty her happiness can make her sweep the whole street and mop the tarred road.
After eating Joy suggest we play a game, you sing a line in a song and the next person complete the song oh I think that's cool. We spin the bottle, and it lands on me, oh me?
" Love is a beautiful thing. This love na for you and me " I started singing johnny drille's Romeo and Juliet. And the next person happens to be my crush, Richard!
"Be my Juliet, and I will make your Romeo.
Its the hand of God is hin bring you to me.
It's indescribable what you mean to me, Would you be my Juliet and I'll be your Romeo, my love, oh yeah yeah.
And when the stars come out tonight… " He sang with the most sweetest voice I've ever heard. My dear crush is so perfect in everything. We play the game and its so fun until I had a weak stomach it must be from the beans I ate before leaving with joy.
I quickly excuse myself to the toilet, after doing my thing (u don't need to know which thing na your situation?). Na so the shit refuse to flush I pour all the water in the bucket it just jump back like the shark that's flexing. Eh, I'm in trouble.
" I beg you in the name of god please flush I beg you " I don't know when I started crying. I swear using the toilet at your crush house can be so confusing especially when the shit refuses to flush please my people help me to beg this shit to flush.
Beg am for me, and I've kneel down, but it's still not flushing.
---
---
After crying and crying, I press the flush button again, and it finally flush. God punish you stupid shit.
We play the game for a while before I left I really their company I still didn't tell Joy that I'm crushing on her brother but one day I know I will say to her really.
I got home really late that day, and that causes a lot of trouble for me because my cousin told my mom about the dream and my mom quickly assume I have a boyfriend I see that's why I'm late. I look at her, but I didn't say anything time will tell like that.
The next day Joy's mom didn't come to the shop so I was really lonely. I was even hoping joy or her brother will go but none of them come I'm just feeling down until my crush shows up again.
He opens the shop I think he wants to take something and I'm right, but I don't dare look at him in the eye or I will explode.
" I notice something about you AY " he said, and my heart skip a beat just hearing his voice imagine if he hugs me and he gave me a kiss I know I will faint because I don't think I can handle his presence he makes me lose my mind.
" what?! " I said after a series of long breathing to calm myself.
" you don't feel .. I mean you are always shy around me and I know you are not Like this so why? "
Seriously he said I'm shy? Why won't I be shy when only your perfume can swallow me, your smile is a killer and oh my gosh when you speak I lose my voice.
" I'm just quiet today.. that's why.. Ehm.. you know something is bothering me ha ha ha I'm not shy " I lied with the most awkward voice, and he stared at me like what's she saying? But I know Richard, and you won't kill me one day.
" quiet? But know from what I heard from joy she said you are lousy "
What?! Joy said I'm lousy? Thunder are you busy? Thunder where are you? This girl wants to kill me. Me that I'm using style to think about how I will shoot my shot this joy of a girl now wants to ruin my face? But why? Well, I will still find a lie.
" I'm not lousy and you know there's no way one who won't be quiet sometimes you know. By the way do you come to take something? " I asked.
" No not all I'm waiting for my girlfriend " he replied, and my heartbreak into many pieces. I don't like involving myself in love triangles but I'm in this already there's nothing I can do. What am I thinking informal? That a handsome guy like this won't have a girlfriend, I must have so foolish to believe in my imagination.
But well there's nothing I can do I can't undo the undo it's a good thing I still keep my feelings a secret.
A few minutes later a beautiful lady about 22 came, and they hug each other in my presence I can't lie jealousy is killing me.
This must be the Caroline Joy was talking about, and he confirmed it when he called Caro.
---
---
" I told you to stop calling me Caro my name is Caroline when will you listen? I'm tired of all this rubbish I just want to say its over between us that's why I came " Caroline said without giving him any chance to say anything.
How can a lady be so stupid and foolish like this? How dare she tell my crush all that? I feel like strangling her, I swear.
" But Caroline I didn't do anything did I? Why are you like this? Caroline what crime did I commit? " Richard pleaded with hurt and pain in his eyes. I can't lie my whole body is burning with rage, how can she hurt my dear crush like this? Is like thunder is busy?.
" You didn't do anything I just want to move on with my life anyway my new boyfriend is coming to pick me bye " she said in the proudest manner I've ever seen.
" Caroline if you leave me I'll die " Richard cried. He must have loved this lady with all his heart, seeing him cry I feel like crying I swear.
" Die I promise I'll be among those ladies that will fry akara on your burial " she replied coldly.
" what rubbish?! " I yelled, attracting their attention.
" AY what happened? " Richard asked, and that time I've already ignored the crush thing.
" how can you wish someone's brother dead? Do you have a death wish? You will be among the ladies who will fry akara? See if I won't pour hot oil on your body that day" I said, and Caro was like who is she?
" Oh she is your new girlfriend? Ah… "
" Shut up! Before I call thunder to fire you right now. Who do you think you are? You have a guy who loves you so much like this and is treating him like this? Seriously?
I hope you meet someone like you in the future who will show hell on earth " I cut off her statement from vibrating with anger on every part of my body.
" AY calm down leave her alone " Richard try to touch me, but I flinch. " and you too you said you will die if she leave you? What's so good in her to die for? Ko fine she is not even pretty don't even say you will die for this fat thing " I said facing my crush with seriousness, and he was surprised.
" Who are you to advice him on what to do? Are you his mother? His sister or his wife?! " Caroline said with a long hiss.
" I'm not one of those you mentioned but he is my best friend's brother so I have the right how will you feel if someone wish your own brother dead how tell me "
" I have no business with you skinny Winny," she said, waving her hand, and I feel like beating her.
" did you just call me skinny Winny? " I asked, and she smiles. I also laughed, swallowing my anger.
" well if I'm skinny Winny then you will be oversized mouka foam idiot fat pig, oversalted pork "
---
Episode 7
( Trusted Companion )
---
" Did you just call me a fat pig? " Caroline is saying, placing her hand on her chest. I think her ears only grab the fat pig. " who else is fat here? I'm skinny I know, but I am not sure I can help with that but an oversized doughnut calling me names.
You look like overcooked fried potato bloated mouth and fallen wall of Jericho you better get a bra to pack those twins before they started pointing at your shoes" I said, and at this point, Richard couldn't help but laugh.
' AY its okay I'm letting her go ' Richard said amidst laughter while Caroline walks away angrily with a loud hiss because she doesn't know what to speak again.
I didn't want to insult her, but she called for it by calling me a skinny Winny. She looks too fat to be Richard's girlfriend; after all, she doesn't deserve it.
Few minutes I'm already on my way home when I notice Richard's scent by my side.
I turn to see him right behind me wow my crush is so fresh in a new haircut.
" AY I want to ask you something " he said I think he's been thinking about it not knowing how to ask me with the look on his face.
" Go on " I replied with fresh voice but inwardly my heart is beating very fast that if he comes a little bit closer, he would hear my heart. " why did you flare up when Caroline said those words? " he asked, and I swallow the hard lump in my throat.
" Well I just can't help it you know she said she will be happy if you die that's stupid you know who does that? " I said calmly.
' That's not my business but why did you care so much about me? Do you have some hidden feelings for me? ' he asked and my heart stop, of course, I have feelings for him, but I don't want to open my mouth for reasons best known to me.
" No i only care about you because you are my best friend's brother precisely a brother to me " I lied swallowing my gut.
' Really? ' I can see the look of disappointment on his face. Did he like me? Why is he reacting like this?
' Let's be friends too. I want you to be my trusted companion ' he whispered, and I'm shocked beyond words.
" Oh okay but are you alright? " I asked, and he arches an eyebrow, I must say he look so cute like that.
' You mean? '
" The break up thing with Caro " I whispered.
' No I'm not okay I need to cry, I'm letting her go this time no more hurt or pain this tears will be the last I'll ever shed because of her ' he said with a broken emotion. We stop at the playground staring at the sunset.
' Cry all you want I won't look you said I should be trusted companion. You have a shoulder to cry on now so cry all you want ' I said when I noticed he staring into space. I don't like the broken Richard but the jovial and quiet one.
I'm crushing on, but I'm happy to be by his side in times like this I'm honored.
---
---
He cried silently while I watch him emotionally. This guy is too handsome to be crying like this. I hate Caro for hurting my crush I hate her for that.
" Seriously AY do you have any feelings for me? I want a honest answer " Richard asked with tear-filled eyes.
" No I only see you as a brother " refusing to admit my feelings I lied again and he shook his head.
" Let me tell you a story " he said cleaning his tears. " go on "
" Caro and I were teenagers when we started dating. We were friends since secondary school, but gradually people said we are dating, and it sounds awkward at first, but then we started getting used to people calling us lovers. We decided to try a relationship may be, we were best friends, and we both think we loved each other.
Caro is a friend I couldn't live without those days, and she is sweet, charming and loving any man will want her. We began our love life from there, and we dated for a year before we gained admission to the university and lucky we, we both gained admission to the same university, and our love life continued.
But during our third year, something happened that's when I found out Caroline is seeing another guy " he narrated, and I felt some pity for him. Imagine dating a girl for good four years, and she later fu*k up like that. If na me I visit my village because of that, that girl must run mad.
" you really loved her " I smiled, and he continued.
" I confront her but what did she do? " he let out a mild laugh.
" What did she do? " I asked.
" She told me to go to hell for all she cares she is no more interested in our relationship, I begged her, and she later comes back to me, but she still repeats the same mistake in our final year that's when my love for her started fading.
I met a girl when I was coming home, she is so beautiful, and I couldn't take my eyes off I felt like a teenager who is falling in love for the first time I thought I'll never see her again but as fate can be so funny my sister lead her to me.
I try to ignore the young girl my heart beats for with many excuses like she is too young for me and I still love Caroline but the more I try to deny the more my heart goes against me, and she stood up to speak for me I felt happiness swept through me.
But now I'm disappointed because she said she isn't feeling anything for me " Richard said, and the reality hit me. So he is also crushing on me all this while? Don't let me get my hopes high he might not be referring to me.
" Don't stare at me like that I'm talking about you " he added, pointing his finger at me.
I don't understand how my body us doing me right now, I feel like I'm in paradise or should I say in love?
He moves closer to me, but I shift to the other side of the bench till I couldn't move anywhere. I'm running mad, and he notices how uncomfortable I am, but he still looks straight into my eyes and before I know it our lips glue together.
I'm dreaming, but this is a good dream, and no it doesn't seem like a dream it looks real, I mean, what am I even saying.
I don't know how to kiss, so I just sat there like a dummy unable to move he broke the kiss, and he stared at me before saying he's sorry and he walks away while I just sat there like a person under a spell.
I manage to drag myself home, still not believing what happened I bump into my cousin, and she stared at me with unsure eyes.
" AY what's wrong with you? " she asked, but I still stood there.
" I'm feeling cold please I need hot water no my body is burning I need cold water "
" You sure say you well? " she asked, and she felt my temperature.
She returns with a bucket of cold water.
" What are you waiting for pour it on my body I need water "
---
---
She stared at me like ha, so your village people finally get you? She just walks away.
" this isn't a dream. This is not a dream " I shouted as I touch my lips with my left hand.
He kissed me, and my crush kissed me, oh god Richard kissed me? This is a dream come true. I felt like all those Korean actresses.
" Come what may he loves me and that love has help me open a door making me love myself a little more " I sang aloud blushing around.
The next day I met joy in the shop looking at me with a strange look.
" Joy how are you? " I asked, and she frowns, what is wrong with her?
" So you actually like my brother? " she said still frowning at me.
" Let's just say yes he is the one I was crushing on at the start " I said shyly.
" What?! So he is the one you are ghost crushing on? Wonders shall never end "
Ghost crushing? Mtcheew.
" He also feel the same " I muttered, and she smiled.
" Future sister in law our wife o " she said hugging me firmly.
" Joy stop we're not even dating " I whispered, but she is not listening.
" Wetin concern me? So far he feels the same you are now dating whether you like it or not " she said, but I turn pale when I saw Richard behind her.
" so you are here? Oko iyawo? Anybody that want to scatter you I call on thunder from okija and sango shrine to fire them altogether " seeing her brother she held his hand and she tried to keep mine too, but I ran away.
This girl named joy can kill, someone I'm trying to avoid she want me to vomit my heart oh my dear heart, you must have skipped a beat.
" oh my goodness!! " I screamed immediately. I sight Richard in front of me.
I took eight long breath before my mind settled.
" Are you scared of me? " he asked, and I started moving backwards until I found myself pinned to the wall. " no I'm not scared of you its just that joy is taking it far that's why I ran away " I lied with a shaky voice.
" really well I'm sorry for what I did yesterday I couldn't control myself " he said, and my heart started beating faster.
" Its okay " I said trying to slip from his grip.
" I just want to tell you that I'm leaving next week for my NYSC in Bayelsa " he said softly and my heart sank.
" But before I go I just want to say I love you so much I hope you feel the same " he added and I blink back my tears. " did I just got rejected? " he said when I didn't say anything.
" No please don't leave alone my crush " I said with tears in my eyes, and he became surprised.
" why didn't you tell me so soon? " he asked.
" I'm sorry I'm so sorry I love you " I cried, and he pulls me into a hug.
That heavenly hug, I don't want to end.
---
---
" Ehhm " Joy's voice interrupts us, and we quickly disengage from the hug while I cleaned my tears.
" Don't worry your secret is safe with me " joy said with a naughty smile, and I blush. " well I'll just pretend I saw nothing continue" she added still smiling. And she left, I stare at Richard again, and I blush, his handsomeness is out of this world.
" Why are you blushing? " he asked, and I quickly act as I'm not, but I end up blushing again.
" I'm not blushing I didn't blush why should I blush? " I lied.
" You don't have to lie I can read your emotions because I love you " he said as he swings me into another hug this time he plants a kiss on my head.
" By the time I return from my NYSC we will start dating properly " he announced twenty minutes later and I felt happy and sad at the same time. Bayelsa is too far from here so I will miss him for a year? I don't want my crush. I mean, my love to leave me alone, but I will wait for him.
" Don't be so sad because I will be back so soon want me to sing for you? " he asked, and I nodded wow I want to hear that cute voice again.
" I don't know when I'm coming back. I'll be gone for a little while, but I'll keep myself for you and me.
I'll be back for you, and I don't know what the future brings.
But I want you to be with me.
I go dey hope and pray to say make you wait for me.
I'll be back for you.
Darling…
You hold my love. You are my prize. And I'll run to the finish line. My love, I no leave you run.
I no go bounce your call. You'll always be on my mind yeah yeah. I'll be so far away.
I promise you will wait for me. I think of you every day my love yeah yeah. I may not come today.
But I'll be with you again. I go dey pray for you every day.
My love yeah yeah " he sang with his lovely voice and I love it wow he must be a fan of Johnny drilled whatever I'm also a fan. Isn't that cute? My crush and I like johnny drilled so cool.
He left a week later, and I can't explain how I empty I felt after he left. We call each other almost every day, but it doesn't feel the same as seeing his handsome face every day.
Joy always tease me about being my maid of honor on our wedding day this girl wan kill me o? A wedding is too soon. I have to become a reporter that's my dream.
Two months later, I came to the shop, and Joy's mom or should I say my future mother in law did not happen. It is strange because they always come to shop almost every day, maybe joy has cone again with her silly sickness.
I personally didn't come to shop last week because of post UTME but thank god I passed, and now I want to celebrate with that silly girl, but she did not come. I dial Richard's number, but it's not going through. I dial it like six times but same response what is happening? I'm afraid o. Is something wrong?
I quickly drop my back, and I started heading to their house. A sad atmosphere welcome me, I saw joy looking worried, and her younger ones are not smiling.
" Joy what is wrong? " I asked my heart is already beating faster than.
" Please help me to dial my brother's number on your phone " she said with a sorrowful voice, and I redial the number still the same response.
" Its not going through " I said, and she started crying.
" It is finished it is finally finished " she wailed rolling on the floor.
" Joy what happened you are scaring me " I said, and she looks at me.
" Don't you listen to news about the riot in bayelsa? " she shouted with tears.
" You know I don't listen to news "
The people were angry, and they killed many people near the school my brother was posted to, and his number isn't going through my brother might be dead " she wailed louder, and I laughed I didn't understand why but my head started spinning, and within minutes I found myself on the floor.
"Mommy help she has fainted " was the last thing I heard.
---
---
Joy's POV
I didn't know she loves my brother like this, but this is the fifth time she fainted. My parents are anxious about her, and she couldn't even speak, immediately we revive her she fainted again oh this is love, is it?
" why is she like this? " my mom asked because she is confused, she can't understand why Ayo is like this.
" she love him " I said with a shaky voice.
" What? You mean his girlfriend? " my dad said with a deep sorrowful voice.
" Not yet his girlfriend but they love each other " I said before breaking into another round of tears.
" You shouldn't have tell her anything at least we don't know if anything happen to him we just have to wait till he contact us. Joy why are you so reckless? " my mom yelled at me in tears.
Ayomide's POV
I woke up to see Joy's mom and siblings looking at me with tear-filled eyes. I can remember waking up and fainting almost immediately, what can I possibly do without Richard? He is my first love, and I don't think I can ever forget him. He told me we would start dating accurately immediately he returned from his service, he told me he would show my pure heart how falling in love feels like.
Is this how falling in love feel like? By losing the one the heart values most? Is this what it feels like? If this is what it feels like, then I don't want to ever fall in love. Richard, you better don't die, if you kill everything's over for me, I don't think I can live in this world without you thinking about how empty it will feel like without your smile, how dark it will look like without your lovely hugs. Richard, please don't leave me. I can't bear losing you.
I cried deeper thinking about everything, am I really alone now? No I'm not alone Richard is with me no I still have my Richard I'm not alone. I break into another hot tear again then I felt a warm hand on my shoulder then I look up to see his mom looking at me.
" Ayo I understand how you feel but let's put faith in God I know my son isn't dead and nothing is wrong with him and I want you to think about it that way too he will come back for us " the woman said emotionally, and she hugs me while I cried and she pats my shoulders.
Days turn into weeks and weeks into months still no call from Richard. I'm now a freshman at the University of Ibadan. I was not very happy on my matriculation day although my mom and Richard's mom were there to cheer me up I still felt this emptiness because Richard isn't there. Sometimes I do dream about him telling me to move on without him, but how? No, I can't live without him.
I'm still waiting for him even though everyone gave up on him, but I still feel him in my heart, and I know he is alive somewhere.
---
Last Episode
(Oh My Crush)
---
" come on going on a date with a new guy isn't going to kill you. Just forget him he is gone already " Cecilia one of my new friends on campus said holding a hot dress. I don't know about how great this guy she is talking about is but I'm not interested.
" Cecilia I'm going for my midnight class I'm not coming home tonight " I said discarding the previous conversation.
" Ayo stop you are going on this date please you will go won't you? " Cecilia pleaded.
" what's with this date is it by force to date ni? Ogbeni fi mi le jo " I said shrugging my shoulders.
" just once please you can reject him when you get there but please just go save your friend please " raising her two hands in the air she bends her head as she pleads.
" Why are you like this? "
" you won't understand pelumi the thing is the guy gave me money to help to convince you but if you did not go now it will be as if I spend the money without telling you anything " she replied with a sober voice.
" cc hope you no dey craze? Why will you collect money from a guy because of me I tell say I dey find a boyfriend? Girl, you fall my hand o I swear as for me now I no dey go anywhere again " I sat on the small stool in my room still looking at her for some minutes before she finally breaks the silence.
" pelumi you know this guy is handsome and he is even loaded ehn my friend just see him you May reject him if you don't like him " trying to convince me she said with a calm voice.
" abeg stop calling me pelumi, you only do that whenever you need something abeg commot for here make I pass I tell you say I dey look for bf ni? " I said angrily.
" Alright I know I'm at fault but just do this for me for just this once you have to forget about Richard he is dead " the word dead got my head spinning into 360°
" Don't you dare say Richard is dead! He is alive he is not! Dead " I yelled before breaking into tears.
" See what I'm telling you? Just forget about him " Ceci said, clapping her hands.
The next day I had to agree to go on that date, I don't like today for a reason, and that's because today makes it two years I heard the bad news now I'm going on a date with another man when the thought of my first love still fills my heart like the heartbeat itself.
I wait at the restaurant for like thirty with no sign of anyone what is this? Did I come here to wait? This is rubbish I'm leaving. I want to go; then I notice a familiar scent. Why do I imagine Richard again? First, I called his name several timed today, and now I'm feeling his presence?
" Ayomi " I heard the familiar voice I will always know even in my dreams, but in my dreams, because this is a dream I mean my own world of imagination rather.
I turn around to start going then I saw him standing right in front of me Richard? I just said it I'm dreaming, yes.
I'm dreaming, but this doesn't feel like a dream.
" Ayomi how have you been? " he asked.
" I'm so crazy that I've started to form a drama in my head ha haha hahaha I don't know AY can be so crazy " I said giving myself a knock on my head.
" this isn't a dream it is real " he said, and no it can't be this can't be real oh my crush?
I ran into his waiting arms, and he swings me into a long, sincere hug.
" why? " not knowing what to say I muttered.
" I'm sorry I came too late "
" what happened really? " I asked, leading him to a quiet corner.
" I almost died but thanked God and the power of our love. I was in a coma for six months, and when I woke up, I was paralyzed for months, and I couldn't move my legs or walk all I could do is pray and whisper your name and a woman really help me.
She paid my bills, and she took me as her son now I'm a rich businessman thanks to her. Still, I made my mind to see you at all cost, that's why I approach your friend Cecilia. Still, she told me you won't answer my calls then I understand how much you must have been hurt inside I'm sorry my love " he narrated everything but I'm not interested all I care about is the guy in front of me.
He removes a box from his jacket, and he kneels down in front of me, he opens the ring, and I was surprised to see a diamond ring sparkling inside it.
" Will you marry me? " he said, and I don't know what to say.
I started hearing say yes say yes from all angle, and I'm surprised to see Joy, his mom and my mom, Cecilia and my nosy cousin shouting say yes.
" yes!!" I screamed, and he gently slips the ring into my finger, and he pulls me into a deep kiss a kiss. I don't want to end.
~The End~
Read More: Unfailing Love